---
However, just five years after she was built, McLimont sold Deerleap to the owners of Vancouver's Spencer Department Stores, who kept the boat through the Great Depression years.
Then, like many Canadian and U.S. yachts of her day, Deerleap was conscripted during World War II, painted gray, and equipped with deck artillery. It was also during those years that the original Hall-Scott gasoline engines were replaced with 120 bhp Vivian diesels, reportedly weighing 7,800 pounds each.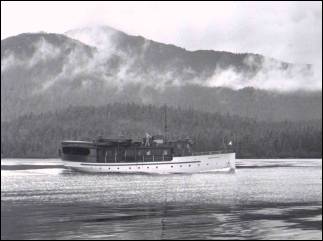 The Deerleap was built in Vancouver, British Columbia, by the Hoffar-Beeching Shipyards for Colonel McLimont, the president of Winnipeg Power and Light. McLimont wanted exceptional viewing capabilities aboard a comfortable and elegant cruiser, built specifically for excursions to Alaska.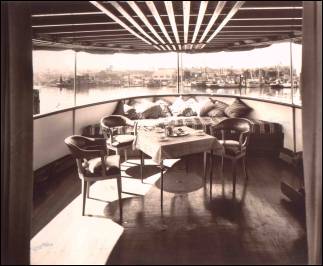 The Deerleap's original design, which remains intact today, included a large combination observation saloon and formal dining room on the main deck, with French doors opening to a spacious covered aft deck. The lower deck encompassed crew quarters forward, a master stateroom amidships, and guest staterooms abaft the owner's cabin. McLimont used the boat extensively to cruise the Inside Passage with private hunting and fishing parties.