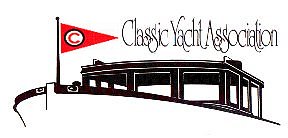 Ok CYA Members, here is where you can help. We need contributions which can devolop this page as a boating resource.
Member info: I would like to develop individual pages with at least 4 elements.
1. A photo of your vessel(s).
2. Vessel specifications.
3. A personal statement about the boat...a quote, a metaphore, a poem, just give it life.
4. What you would like to network about yourself, ie. business.
Tips:
1. Do you have any tips which could help others, or that you want to share.
2. Resources: do you have a special contact for a product or service.
Boats for sale:
1. Any information you can provide.
2. I would like to include a special page dedicated to vessels in jeopardy of being lost.
This one is important to me, I would like to make it a special focus.
Stories:
1. A section with stories of life aboard classic vessels; then and now.
Local boating:
1. Highlights of cruising locations, events, charters, etc..
Services:
1. From Sea Tow to marine harware.
So who do you know?...lets network.
Publications:
1. Books
2. Magazines
3. Reference materials
4. Charts
5. Online use groups
Safety:
1. Books
2. Classes
3. Links
4. Educational groups
5. Government agencies